The Hellerwork Structural Integration Series
The essence of Hellerwork, the Series is a highly effective and strategic sequence of myofascial bodywork and movement sessions. It is a significant experience designed to substantially elevate your physical well-being and sense-of-self, for long term results and outcomes.
I have evolved the original sequence of 11 sessions to 12 sessions. This is to more successfully treat the increasing modern-day issues relating to feet and ankles, knees, hips, neck and shoulders.
Appointment frequency is ideally weekly or fortnightly, we will organise what is best for you. I also provide sessions much more frequently for acute and urgent situations.
Through the 12 Series we will work both superficially and deeply into:

feet, arches, ankles

legs, knees, thighs

pelvis, hips, ribcage and all spinal curves

hands, wrists, arms, shoulders, scapulae

neck and head

face and cranium (including intra-nasal and intra-oral where necessary)

breath, chest, abdomen




Individually Tailored Sessions and Series
I will design a shorter or in some cases longer Series of sessions to effectively treat more acute situations, complex accidents and injuries, for particular sports and professions, musculoskeletal conditions, and for pre or post surgery.
Advanced Structural Integration Sessions and Series
Perfect for people who want to evolve further after the Series - and for ongoing improvement in sports performance, occupations and specific activities, or further resolving complex injuries and surgeries or conditions, and significant life challenges and goals.
Followup Sessions
After experiencing Hellerwork most people find that the occasional followup sessions are key to staying ahead physically, mentally, staying centred in mind and body, and to keep surfing that edge of evolution as we age and mature. Followups can be weeks, months, and even years down the track.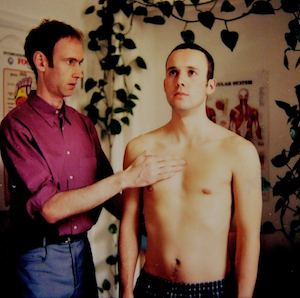 What Happens in Your Sessions
In your very first session we will review your health and well-being history in detail. We will do musculoskeletal and fascial evaluations of your structural and movement patterning, and then start our hands-on work to begin the process of significant change and improvement. 
About two-thirds of each session will be working with body structure. The remainder will be used to explore movement patterns, pre-testing and re-testing. We will bring a heightened awareness to the areas of the body being worked with, your self-organisation, and how you do life in your body. Most importantly we integrate the changes and improvements so you can assimilate and enjoy them, in readiness for your following sessions.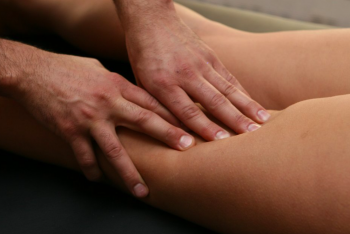 What Hellerwork Feels Like
Working with your body structure feels like careful, considered, precise and deep work. Pressure and movement into your myofascia can vary from very light to very strong, and from very broad to very detailed. We often find very stuck and restricted areas - and we work together at the appropriate level of intensity to suit you and your comfort levels. I have people who can only tolerate very light touch, and i have people who really lean in and engage very strongly - you are in charge of what feels best for you.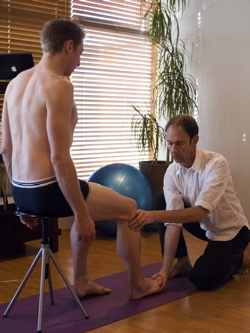 How People Feel After Their Sessions
People generally feel energised and invigorated, and released from stress and tension. There are also improved ranges-of-motion, lighter and freer movement. There is pain reduction and elimination, better grounding and agility. People are equipped with lots of new information and awareness of their newly evolving body. 
Areas of previous concern in the body will feel better and improved. There may be some discomfort similar to that feeling after intensive exercise, but this will dissipate easily as you move.
It's fine to go back to work, or to activites you have planned. If there is any sense of tiredness then do take time to rest, before re-engaging with your day and week ahead at a higher level. There will be new things to experiment with and to practice to further your progress, before we continue to build on the results and outcomes in your next sessions.
Your Appointments
Once confirmed, you are welcome to change your appointment times, however please observe the 24hour minimum notice period - full fees apply for late changes, cancellations and missed appointments, to cover time and expenses incurred.
Fees and Payments
Payments are accepted by Online Bank Transfer, to be made on the same day as your appointments.
Contact me for full details of session fees and payment plans.
What to Wear in Your Sessions
Because we are working to create substantial improvement in your body and movement, we need to see clearly and work with hips and pelvis, chest and breathing.
Men please wear or bring briefs or swimshorts - not boxers or long cycle shorts.

Women please wear or bring 2-piece bra and pants - not a sports bra with wide straps or long or cycle shorts.
The practice is kept warm in winter months, and a comfortable temperature otherwise.
What to Bring
Please bring with you any available X-rays, scans and associated notes or reports relating to accidents, injuries, surgeries, or musculoskeletal conditions.
Anything else important that we may discuss prior to your first session.
How to Get The Most out of Your Sessions
Please look after your hydration before and after your sessions, with good quality water or non-caffienated teas.
Best not to eat a meal directly beforehand, 2 to 3 hours is probably fine. 
Before your sessions take a moment to self-reflect on how you are doing, physically and on other levels - you will likely feel very different afterwards.
After your sessions try taking some time to move and breath - going for a walk is an easy way. 
There may seem alot to think about or process, take in what you can, maybe make some notes you can refer back to later.
Notice even the little things that you feel in between sessions, your feedback helps us to shape and fine tune your sessions going forwards.
Take as much as you can from your sessions into your daily and specialised activties and enjoy the Hellerwork Structural Integration difference.