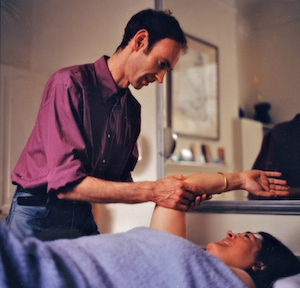 Hellerwork Structural Integration is an effective and proven programme of 90-minute sessions that resolve pain and restriction, improving posture and breathing, reshaping and rejuvenating your entire musculoskeletal structure and how you move. 


Hellerwork is an Established and Refined Form of Advanced Bodywork. Not just a different kind of massage or myofascial release technique, Hellerwork strategically reorganises the network of fascia and connective tissues that surround and support your muscles, bones, nerves and vessels throughout the entire body.
I work with people to reduce pain, to intelligently rebalance the whole body from head to toe and core to surface, enhance body-mind connections, bringing significant and practical results into daily life experience and into many specialised activities.



The Hellerwork Structural Integration programme is the intelligent choice - a rewarding investment and life changing experience for people looking for substantial improvement in their present and future health and wellbeing. Beyond working to "fix symptoms", Hellerwork is about profound change and having you feel great with long term results.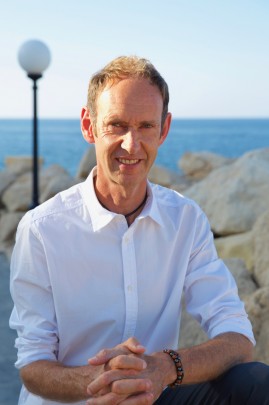 I am an internationally trained Certified Hellerwork Structural Integration Practitioner starting my practice in 2001 in the UK. Since then I have worked with many many people young and old, from movers and shakers and people of significant influence, performers and musicians, athletes and people with very physical professions, people in highly challenging and stressful corporate and business roles, to mums and dads and young adults. I help all people with the regular aches and pains of life through to very complex conditions and unresolved chronic pain.


My Advanced Structural Integration training enables me to individualise treatments and sequences of sessions for specific conditions, for recovery from serious injuries, surgeries, trauma, and for excellence in advanced activities in fitness, sports, career, the arts and stage performance. I have also been able to help many people with urgent acute pains and immobility when they need to get back on the playing field or to a professional engagement a.s.a.p.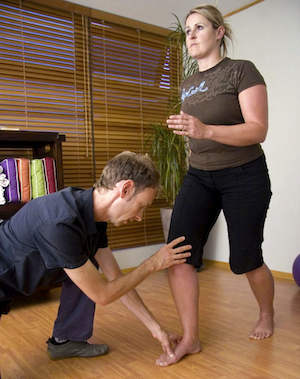 My Practice is a Constantly Evolving Project. I chose to specialise in Hellerwork Structural Integration back in 1998 because of my experience with so many maintream and alternative treatments that are good but only bring short term gain or don't address the whole person.
And also because Hellerwork was an evolution of the original form of Structural Integration as devised by Dr Ida P. Rolf, further developed with more focus on whole-body movement and body-mind connections.
So with firm foundations as a Certified Hellerwork Structural Integration Practitioner, I add my own ongoing study, plus the continuing development in science and research that helps us understand more about fascia and connective tissues, musculoskeletal performance and longevity, and us as living moving beings.

It is My Great Pleasure To Help People Evolve and Progress to the next level, and learn what it takes to stay well and agile in our fast-changing world.
Find out Why Hellerwork Works  and  Book Now