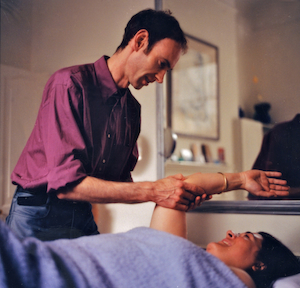 Hellerwork Structural Integration is a proven Series of eleven 90-minute sessions that rejuvenate and reshape your entire body structure and how it moves. 
Hellerwork is not just another kind of massage, and does not include bone manipulations - your body is way so much more than muscles and bones. I work with people to improve the network of Fascia and Connective Tissue that surounds and contains their muscles and bones nerves and vessels through their entire musculoskeletal structure, bringing improvements from head to toe and core to surface.
Hellerwork is far more than a short-term fix for isolated symptoms, it's about making profound change for the long term - you really don't have to feel old before your time! The Hellerwork Series is an enlightening experience, and a rewarding investment for people who want significant improvement in their present and future health and wellbeing.
I started my practice as a Certified Hellerwork Structural Integration Practitioner in 2001 in the UK. Since then I have worked with many many people young and old, from movers and shakers to everyday mums and dads and young adults. I help people with the regular aches and pains of life through to very complex conditions.
My Advanced Structural Integration training enables me to individualise treatments and sequences of sessions for specific conditions, for recovery from serious injuries and surgeries, and for improving advanced activities in fitness, sports, career, and stage performance - plus your daily experience of living in your body.
My Practice is an evolving project, with firm foundations in Hellerwork Structural Integration, plus an ongoing development as we discover more about the human body and what it takes to stay ahead in our evolving world.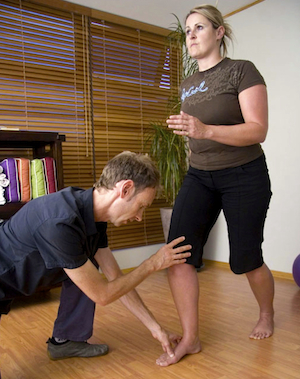 Discover excellent posture, movement and agility
Eliminate chronic pain including back neck shoulders knees hips etc
Unwind years of stress and tension, RSI and OOS
Refine body shape, appearance and presentation
Reduce wear and tear on spine and all joints
Prepare properly for fitness training and sports, gym and crossfit
Deepen into yoga, pilates, and performing arts
Engage more effectively in occupations and career
Improve teenage posture and agility in preparation for adulthood
Maximise rehabilitation after serious accidents, injuries, surgeries
Prevent premature ageing and unnecessary injuries
Enjoy new body-mind connections and youthful vitality